I was commissioned by ban.do to create a monthly opener for their planners, and it was an awesome experience. I was assigned to create an illustration for May for the 2022-2023 Planner, using as concept the quote "Put out the vibes you want to receive".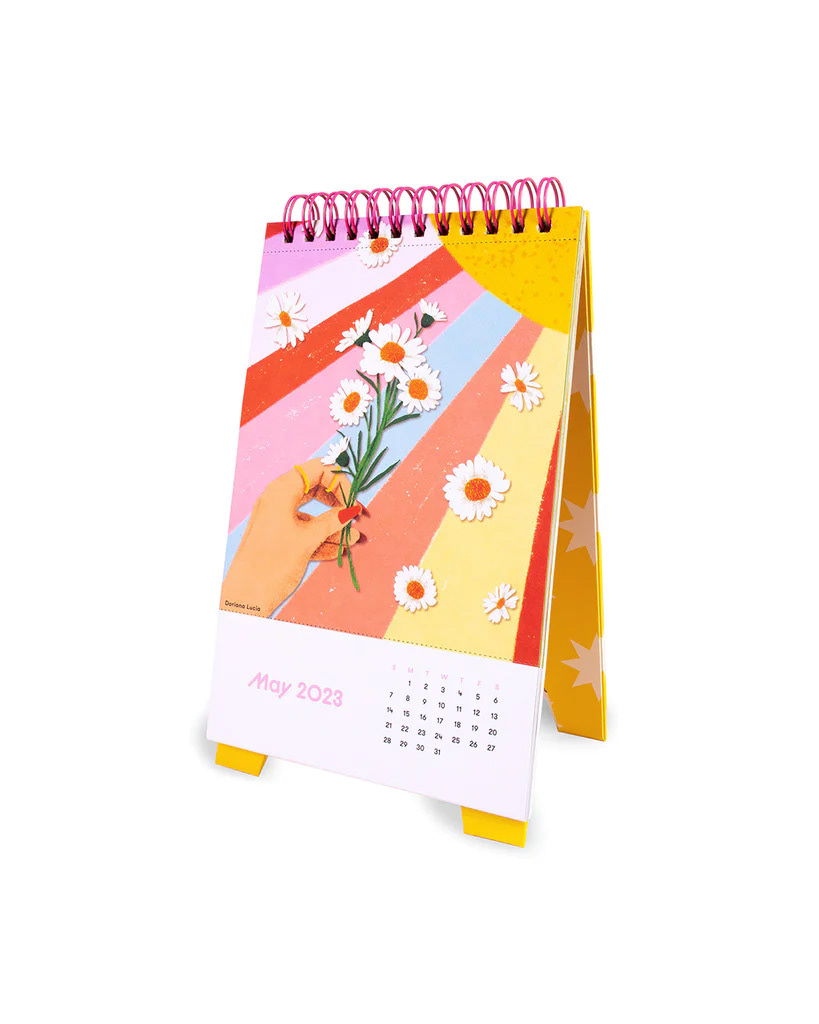 I love flowers, and they are such a nice thing to give and receive. Also I decided to go with bright and bold colors as May is part of Spring.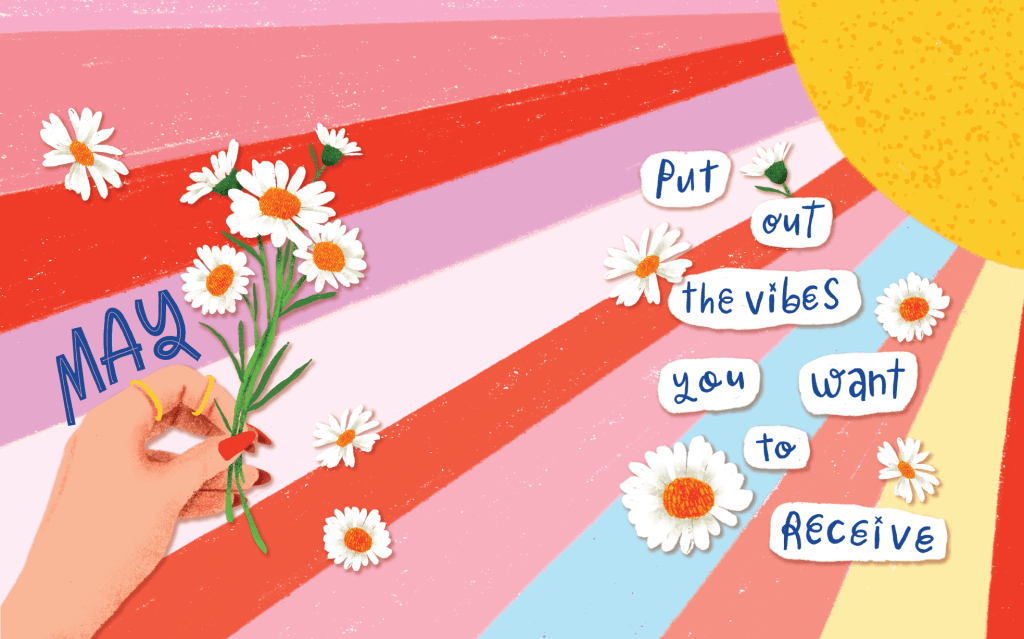 I also created several stickers, for the same planners and for the sticker book issue 8.