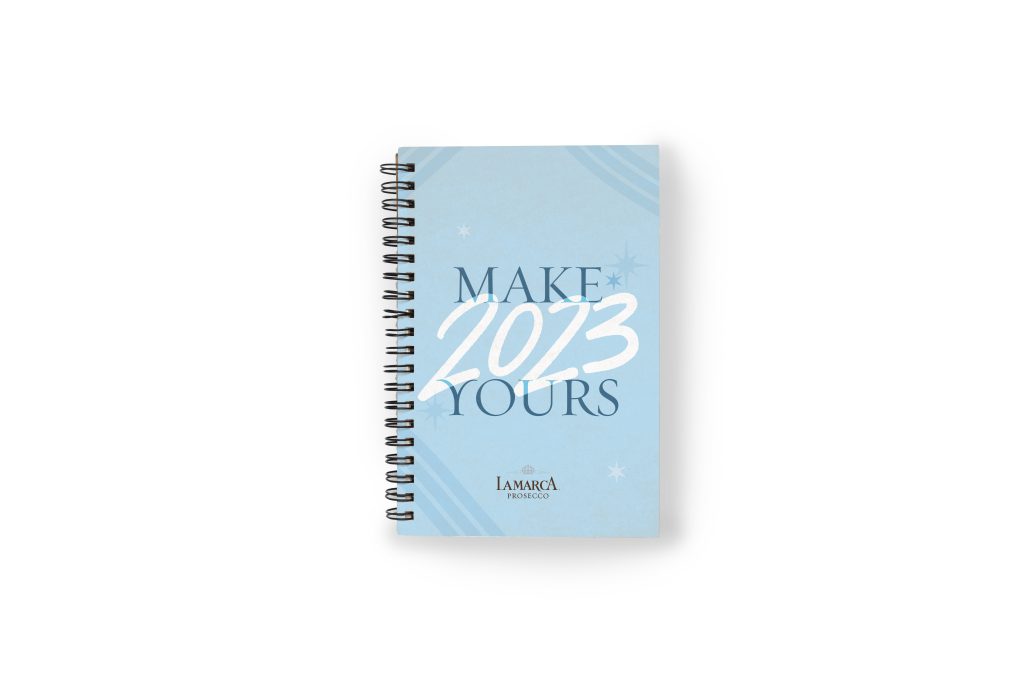 La Marca Prosecco is a Sparkling Wine Brand, that wants to bring its consumers a welcoming taste of La Dolce Vita through lively sparkling wines, warm Italian hospitality, and approachable style. I was commissioned by La Marca Prosecco authorized dealer in the Dominican Republic: La Bodega de MGC, to create a planner that embodies that lifestyle and joy La Marca Prosecco wants to promote.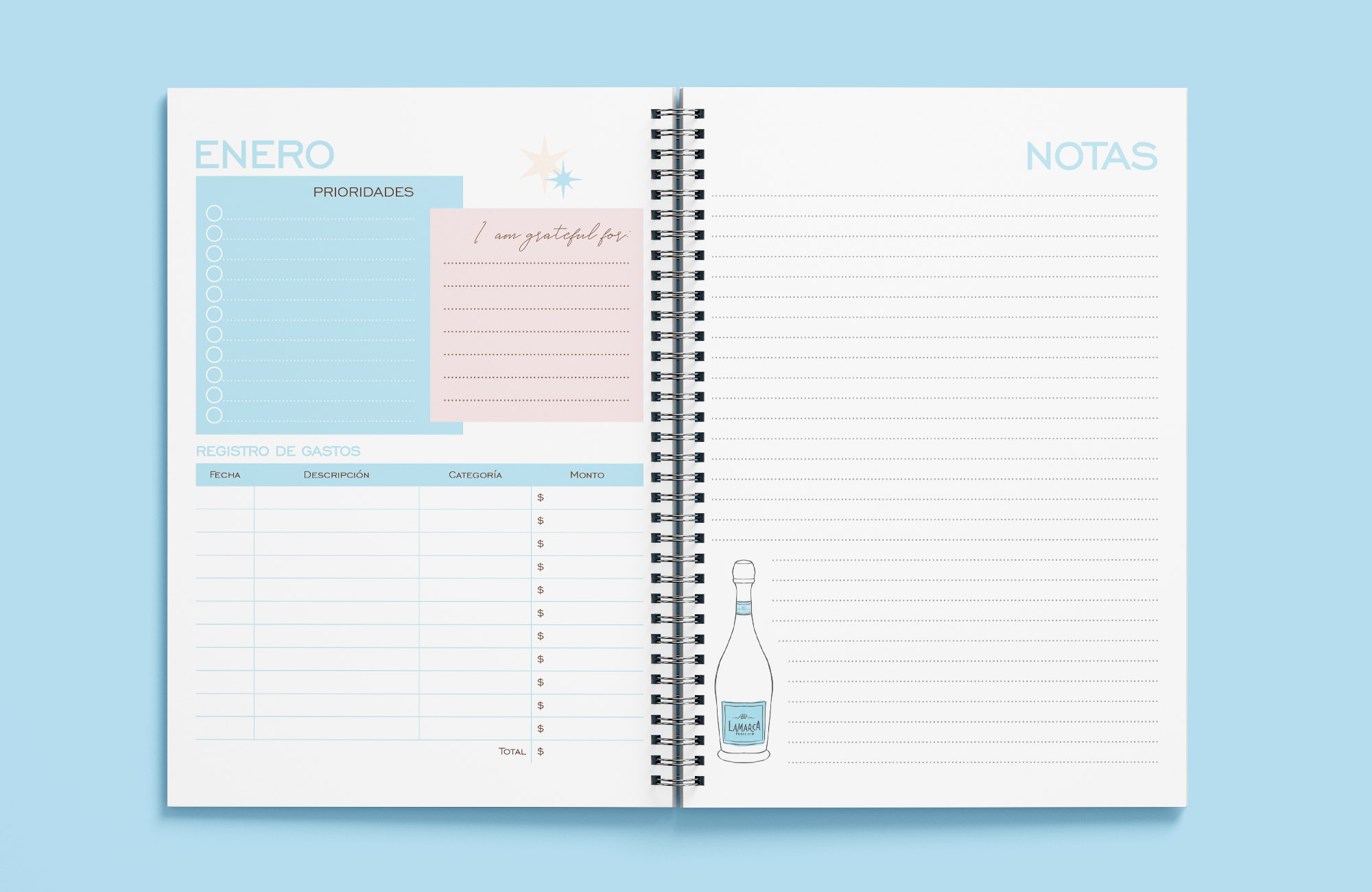 I was in charge of all the design and illustrations. I created the interior layouts using Adobe InDesign, and did all illustrations in Procreate for iPad.
Month Cover Images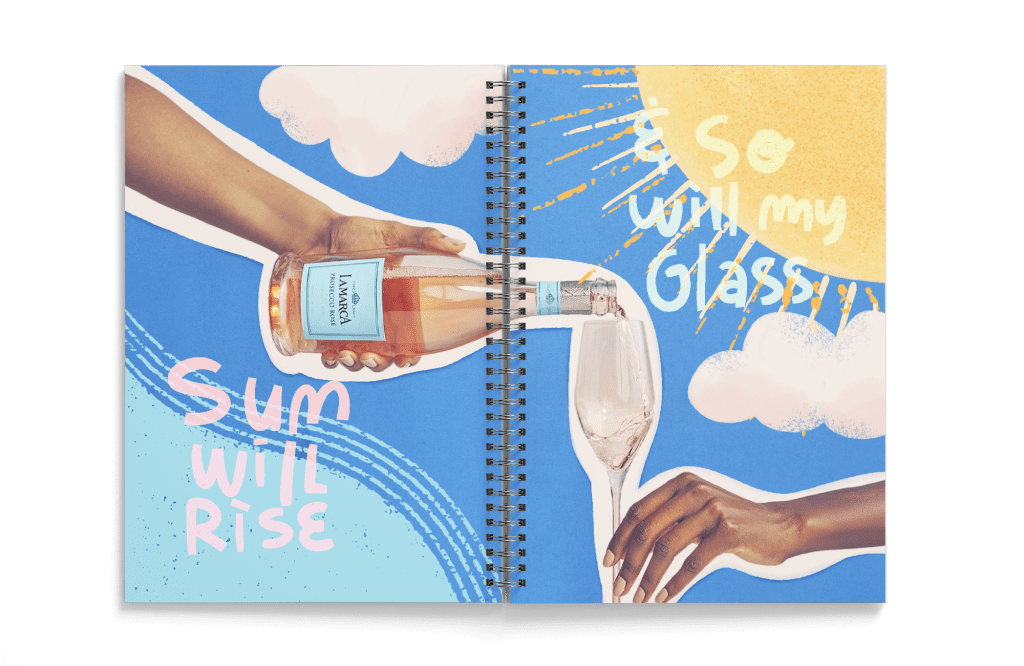 Planner Kit
The planner was delivered in a kit that I also had the opportunity to design aligned with the design of the planner.